We're sorry, but all tickets sales have ended because the event is expired.
Vanishing Point ~ August 11, 7:30pm


August 11, 2018




7:30 pm - 9:30 pm
The Sunflower Theatre
&
The George Geer Memorial Car Show
present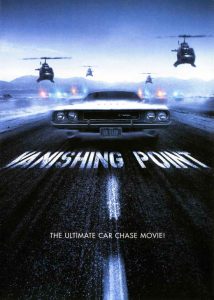 Saturday August 11
Movie starts at 7:30pm
Doors open at 6:45pm
$7 online and at the door
~~~~~~~~~~~~~~~~~~~~~~~~~~~~~~~~
Get behind the wheel for the mind bending Vanishing Point, a compelling road movie that has influenced everybody from Primal Scream to Quentin Tarantino.
In this blazing 1971 cult classic, Barry Newman (a low wattage journeyman actor who never got another role this good) is Kowalski, an ex-cop flying on uppers who is charged with taking a 1970 Dodge Challenger from Colorado to San Francisco, a feat which he attempts to pull in less than fifteen hours. With his pedal permanently crunched to the metal, Kowalski soon runs afoul of the police, and becomes the target of an all-units chase, with only radio DJ, Super Soul (Blazing Saddles' Cleavon Little), to guide him, and the will of the people (he soon becomes an unlikely folk hero) to drive him on.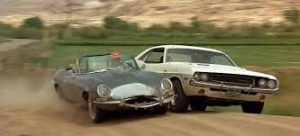 Vanishing Point is directed with tripped out, existential flair by Richard C. Sarafian, who passed away at the age of 83 in 2013, and also had a substantial career as a character actor. He got his break as a director courtesy of the great Robert Altman (M*A*S*H, The Player), who hired Sarafian as an assistant. Like Altman, Sarafian was a veteran of live television, and went on to craft an under celebrated resume dotted with fine but largely unknown works: 1965's Andy (a touching drama about the struggles of a mentally challenged middle aged man); 1969's winning family flick, Run Wild, Run Free; 1971's Man In The Wilderness (based on the same true story that inspired the Oscar winning The Revenant); the bizarre and unclassifiable Lolly-Madonna XXX (1973); the superior Burt Reynolds western, The Man Who Loved Cat Dancing (1973); and the Gary Busey-starring biker exploitation flick, Eye Of The Tiger (1986).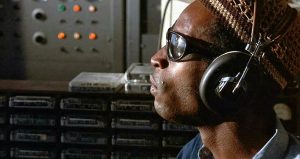 Sarafian's key work, however, is unquestionably the highly influential Vanishing Point (immortalised by Scottish electro-rock godheads, Primal Scream, in their killer track, "Kowalski"), which plays out like some warped collision of Bullitt, Easy Rider, and Zabriskie Point. The car stunts (a big influence on Quentin Tarantino's revhead belter, Death Proof) are all extraordinary and, of course, CGI-free, while the film's strange, off-kilter atmosphere – not to mention its unforgettable ending – could only have been pulled off in the heady, freewheeling days of the early seventies. In what film today would you see a naked woman riding a motorbike through the desert?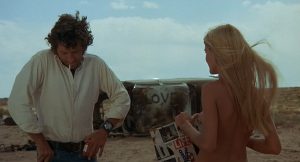 "The beauty of Vanishing Point was that I met the challenge to physicalise speed," Richard C. Sarafian told Turner Classic Movies. "Michael Ritchie did a film Downhill Racer with Robert Redford that touched on the essence of speed, but I wanted to take it a step further. I wanted to go beyond the limits of safety. Why Kowalski was forced into his situation? He was just passing through life like a rubber band, ending up in the same place where he started. I had no linear concepts for this one. I made the car the star of the film. I loved the ambiguity of it all, and the fact that it makes people think and apply their own value system into it."
Address:
8 E. Main St.
,
Cortez
,
Colorado
,
81321
,
United States
Description:

Located in the historic Basin Industrial Bank building adjacent to the KSJD radio studios in downtown Cortez, Colorado.