We're sorry, but all tickets sales have ended because the event is expired.
RBG ~ Thursday September 6, 7pm


September 6, 2018




7:00 pm - 7:35 pm
The Sunflower Theatre
and
The Cortez Public Library
present

Thursday September 6
Starts at 7pm
Doors open at 6:15pm
$5 donation requested
~~~~~~~~~~~~~~~~~~~~~~~~~~~~~~~~~~~~
At the age of 85, U.S. Supreme Court Justice Ruth Bader Ginsburg has developed a lengthy legal legacy while becoming an unexpected pop culture icon. But the unique personal journey of her rise to the nation's highest court has been largely unknown, even to some of her biggest fans – until now. RBG explores Ginsburg's life and career.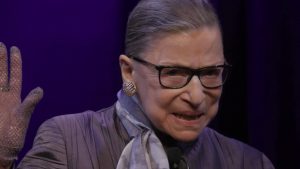 DIRECTED AND PRODUCED BY 
Betsy West and Julie Cohen
STARRING
Ruth Bader Ginsburg, Jane and James Ginsburg, Clara Spera, Gloria Steinem, Nina Totenberg, Lilly Ledbetter, Sharron Frontiero and Stephen Wiesenfeld, Irin Carmon and Shana Knizhnik, Bill Clinton, Ted Olson, Judge Harry Edwards, Senator Orrin Hatch, Eugene Scalia and Bryant Johnson
~~~~~~~~~~~~~~~~~~~~~~~~~~~~~~~~~~~~~~~~~
For decades, she has been at the forefront of the women's rights movement in America, and is still an advocate for the cause at age 85. She was the second woman appointed to the highest federal court in the United States, nominated by Bill Clinton in 1993. Now in her 25th year of service, the wise and wizened Justice Ginsburg represents a bastion of liberalism in a Supreme Court increasingly populated by right-wingers.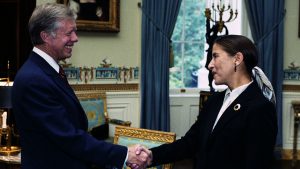 Given the tirelessness she has exhibited in her battle against sexism and devotion to the law, it seems fitting that, in RBG, filmmakers Betsy West and Julie Cohen introduce their inimitable subject to viewers in the middle of a workout.
Sporting a sweatshirt emblazoned with the words 'SUPER DIVA!', the diminutive Justice Ginsburg is shown wielding hand weights, planking, and doing chest presses in a series of quick shots, accompanied by an upbeat and jazzy hip hop tune. "She's like a machine," comments her long-time trainer.
From the outset, West and Cohen's message is clear: Justice Ginsburg may be a five-foot-tall octogenarian, but boy, can she pack a punch — in the gym and on the bench.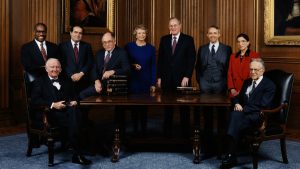 Although RBG never strays far from the conventions of the expository documentary, the film is inflected with a playfulness that might seem at odds with Justice Ginsburg's public persona. She has long been known for her reserved and rather steely disposition, and many of the film's interviewees — including her children — speak of her "no small talk, no nonsense" attitude.
Despite her apparent seriousness — or perhaps because of it — Justice Ginsburg has become something of a pop icon in recent years. Dubbed 'The Notorious R.B.G.' by fans — in reference to braggadocious hip hop artist The Notorious B.I.G. —  her stern visage features in many a meme and the clips featured in RBG reveal someone who — despite the testimony to the contrary — has both a delightfully dry sense of humour and pretty solid comic timing.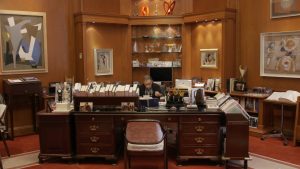 In a recent interview, Justice Ginsburg got hearty laughs from her audience when addressing her nickname: "I do know where Notorious R.B.G. came from," she affirmed. "It was a rapper — the Notorious B.I.G." It's not a cultural reference you would expect an esteemed member of the judiciary to drop, let alone one who's 85.
She continued: "People ask me, 'Don't you feel uncomfortable, with a name like the Notorious B.I.G.?'" Her response: "Why should I feel uncomfortable? We have a lot in common."
Address:
8 E. Main St.
,
Cortez
,
Colorado
,
81321
,
United States
Description:

Located in the historic Basin Industrial Bank building adjacent to the KSJD radio studios in downtown Cortez, Colorado.