We're sorry, but all tickets sales have ended because the event is expired.
Max Gomez ~ Thursday June 14


June 14, 2018




7:00 pm - 9:00 pm
The Sunflower Theatre
presents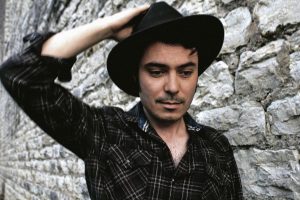 MAX GOMEZ
Thursday June 14
Show starts at 7pm
Doors open at 6:15pm
Tickets are $12 online/$15 at the door
~~~~~~~~~~~~~~~~~~~~~~~~~~~~~~~~~~
Though still only in his twenties, Max Gomez has always had the heart of an old soul. As a child, the first songs he learned to sing were originally recorded in the 50s by Johnny Cash. As a teenage guitarist he adopted Big Bill Broonzy as his blues master. And as a budding performer, he apprenticed in the rarefied musical climate of northern New Mexico, where troubadours like Michael Martin Murphey and Ray Wylie Hubbard helped foster a folk and Western sound both cosmic and cowboy. You'll find his hometown of Taos and nearby Red River right there between Colorado and Texas on both your sonic and Google maps. Splitting his childhood between there and a farm in the Flint Hills of Kansas, Gomez is at home in the heartland, too.
The youngest of five brothers, by several years—"That's why I got into 'old' music"—Gomez got a children's guitar for Christmas when he was 10. The family moved from Santa Fe to Taos in the '80s, and his father, Steve, became a furniture craftsman. "There's a similarity between my dad's work and mine," says Gomez. "He really studied what he did; there were always a lot of books on old furniture in his studio."
Gomez reports that growing up in Taos was "wild. It's still the Wild West compared to any city or suburb. You can get away with just about anything there, and we were turned loose as kids."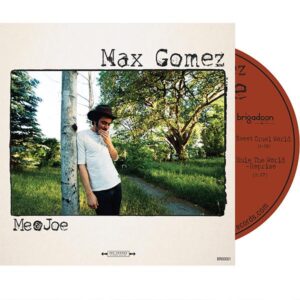 At 14, when Gomez performed at a benefit concert, he played "Sunday Mornin' Coming Down"—the down-and-out classic by future labelmate Kris Kristofferson. Soon thereafter he was playing at a late, lamented institution of a venue called the Old Blinking Light. "The school I went to was playing in that bar," he says.  Country greats like Mentor Williams and Lynn Anderson frequented the place that led them to become fans of his music.
Gomez moved to Los Angeles at 18 to pursue his music career and began writing songs and   performing around the city at many notable clubs. He wrote some songs with Shawn Mullins, who later recorded them. "That's when I began taking it all a little more seriously and turned my music into a job," says Gomez.  n his early twenties he began recording his own songs with producers in  New York, L.A., and  Nashville. His debut album, Rule the World, was released in 2013 by New West Records, home to the likes of John Hiatt, Buddy Miller, and Steve Earle. Soon after, Kiefer Sutherland directed the music video for the single "Run From You."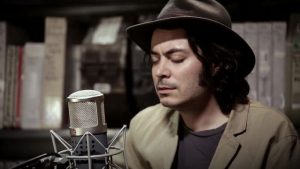 Gomez grew up in a rich musical environment, but represents more than the sum of his influences—he's got that ineffable and instantly recognizable x-factor called talent. Melodies that flow naturally. Trenchant lyrics that express wise-beyond-his-years observations on the ways of the heart. Laconic phrasing in a cafe mocha timbre, and guitar skills that can stand alone. In short: the whole package.
Judging by the company he keeps, Gomez is there positioned to emerge as a prominent voice of Americana's next generation. Since the release of his debut album, Rule the World, in 2013, he's shared billing on hundreds of stages with stalwarts of the genre like Shawn Mullins, James McMurtry, Buddy Miller, Jim Lauderdale, Patty Griffin, and John Hiatt. His latest album, Me and Joe, was released in 2017.
Address:
8 E. Main St.
,
Cortez
,
Colorado
,
81321
,
United States
Description:

Located in the historic Basin Industrial Bank building adjacent to the KSJD radio studios in downtown Cortez, Colorado.