Manhattan Short Film Festival ~ Sat Oct 6, 7pm


October 6, 2018




7:00 pm - 8:50 pm
presents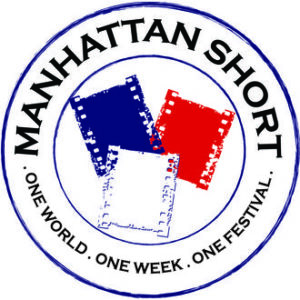 Saturday October 6
Showings at 4pm & 7pm
Tickets are $15 at durangofilm.org
~~~~~~~~~~~~~~~~~~~~~~~~~~~~~~~~~~~~~~~
The 2018 finalists are:
Baghead
Directed by: Alberto Corredor Marina
Haunted by grief, a man asks questions only the recently deceased can answer. The dead get their say in the hidden chamber of a mysterious pub. You may not like what you hear.
Chuchotage
Directed by: Barnabás Tóth
During a professional conference in Prague, two interpreters in the Hungarian booth hilariously vie for the attention of one listener.
Fauve (Five)
Directed by: Jérémy Comte
Two boys playing in an abandoned surface mine take turns outdoing each other until the stakes are suddenly raised and it's no longer a game.
Fire In Cardboard City
Directed by: Phil Brough
When Cardboard City catches fire, it's up to an energetic fire chief and his brave deputies to save its citizens from the encroaching flames.
Her
Directed by: More Raca
To escape a marriage arranged by her extremely religious father, a young girl seizes the chance to run away and save more than herself.
Home Shopper
Directed by: Dev Patel
In a loveless marriage, a woman seeks solace from a home shopping channel that proves to be her salvation…unless it was the problem all along.
Lacrimosa
Directed by: Tanja Mairitsch
A young woman finds her lost lover in a world of ever-changing surreal landscapes. But love, she discovers, is more complicated than she imagines.
Someone
Directed by: Marco Gadge
At the end of World War II, Red Army soldiers bent on brutal revenge for past atrocities attack a German city. Compassion comes from an unlikely source. Based on a true story.
Two Strangers Who Meet Five Times
Directed by: Marcus Markou
Two strangers meet at key turning points over the course of their lives. The initial conflict gives way to compassion and eventual friendship.
Address:
8 E. Main St.
,
Cortez
,
Colorado
,
81321
,
United States
Description:

Located in the historic Basin Industrial Bank building adjacent to the KSJD radio studios in downtown Cortez, Colorado.