We're sorry, but all tickets sales have ended because the event is expired.
John Fullbright ~ Wednesday August 8, 7:30 pm


August 8, 2018




7:30 pm - 10:30 pm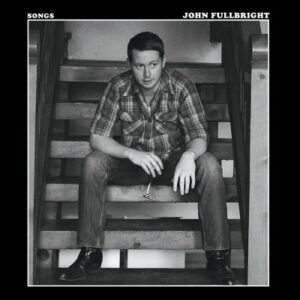 John Fullbright
Wednesday August 8
Doors open at 6:45pm
Show starts at 7:30pm
~~~~~~~~~~~~~~~~~~~~~~~~~~~~~~~~
"What's so bad about happy?" John Fullbright sings on the opening track of his new album, 'Songs.' It's a play on the writer's curse, the notion that new material can only come through heartbreak or depression, that great art is only born from suffering.
"A normal person, if they find themselves in a position of turmoil or grief, they'll say, 'I need to get out of this as fast as I can,'" says Fullbright. "A writer will say, 'How long can I stay in this until I get something good?' And that's a bullshit way to look at life," he laughs.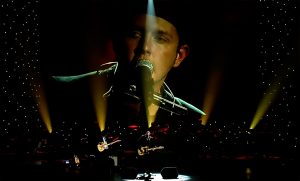 That plainspoken approach is part of what's fueled the young Oklahoman's remarkable rise. It was just two years ago that Fullbright released his debut studio album, 'From The Ground Up' to a swarm of critical acclaim. The LA Times called the record "preternaturally self-assured," while NPR hailed him as one of the 10 Artists You Should Have Known in 2012, saying "it's not every day a new artist…earns comparisons to great songwriters like Townes Van Zandt and Randy Newman, but Fullbright's music makes sense in such lofty company." The Wall Street Journal crowned him as giving one of the year's 10 best live performances, and the album also earned him the ASCAP Foundation's Harold Adamson Lyric Award. If there was any doubt that his debut announced the arrival of a songwriting force to be reckoned with, it was put to rest when 'From The Ground Up' was nominated for Best Americana Album at the GRAMMY Awards, which placed Fullbright alongside some of the genre's most iconic figures, including Bonnie Raitt.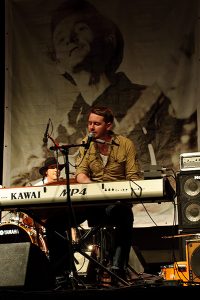 The arrangements on 'Songs' are stripped down to their cores and free of ornamentation. Fullbright's guitar and piano anchor the record, while a minimalist rhythm section weaves in and out throughout the album. That's not to say these are simple songs; Fullbright possesses a keen ear for memorable melody and a unique approach to harmony, moving through chord progressions far outside the expected confines of traditional folk or Americana. The performances are stark and direct, though, a deliberate approach meant to deliver the songs in their purest and most honest form.
"I'm a better performer and writer and musician now, and I wanted a record that would reflect that," he says. "We tracked a lot of it live, just me and a bass player in a room with a few microphones. The basis is a live performance and everything else supports that. I think you just get as much energy and skill as you can into a take, and then start building from there. And what we found is that you don't have to add too much to that."
Address:
8 E. Main St.
,
Cortez
,
Colorado
,
81321
,
United States
Description:

Located in the historic Basin Industrial Bank building adjacent to the KSJD radio studios in downtown Cortez, Colorado.