Auditions ~ The Martian Chronicles: A Radio Play


January 24, 2019 - January 25, 2019




4:00 pm - 8:00 pm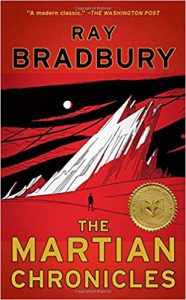 Auditions
Thursday January 24 – 4-8pm
Friday January 25 – 4-8pm
Directed by Desiree Henderson
Original Music by Delbert Anderson
~~~~~~~~~~~~~~~~~~~~~~~~~~
Originally written in the late 1940's as a series of vignettes and published episodically in several different science fiction magazines, The Martian Chronicles is a timely collection of stories about humans fleeing war and environmental devastation on Earth and colonizing the 4th planet in our solar system, Mars.  Ray Bradbury imagines a place of hope and renewal for the human race, and the men from Earth do conquer Mars and are also conquered by it.  Bradbury exposes human ambition, weakness, and ignorance in a strange and breathtakingly beautiful world where man does not belong.
We have adapted the book into a radio play that will be both a live multi-media story telling event at the Sunflower Theatre, and will also be broadcast live on KSJD.  The performance will be broken down into three nights-
Part 1- Friday March 1
Part 2- Saturday March 2
Part 3- Sunday March 3
~~~~~~~~~~~~~~~~~~~~~~~~~~
We need readers, musicians, and sound effects people. There will be scripts and sheet music available for cold readings, but feel free to bring prepared audition pieces as well.  Call 970-516-1818 for more information or drop by the KSJD offices at 2 East Main Street.
Address:
8 E. Main St.
,
Cortez
,
Colorado
,
81321
,
United States
Description:

Located in the historic Basin Industrial Bank building adjacent to the KSJD radio studios in downtown Cortez, Colorado.