Auditions ~ A Couple of One Acts


August 30, 2019 - August 31, 2019




6:00 pm - 12:00 pm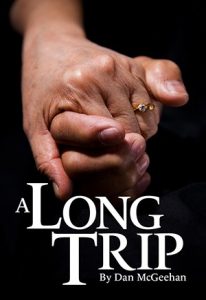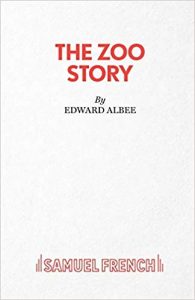 AUDITIONS
Friday August 30 ~ 6-7pm
Saturday August 31 ~ 11am-12pm
Performance Dates:
October 11, 12, & 13
~~~~~~~~~~~~~~~~~~~~~~~~~~~~~~~~~~~~~~
A Long Trip
By Dan McGeehan
This 15 minute one act play features an elderly couple who have lived a long and happy life together. Now, however, the woman is slowly slipping away as dementia runs its course. In an attempt to reawaken the bond they have held for so many years, the man tells her of the moment they fell in love. It is a story so vivid that she can see it play out before her eyes: a younger version of the man and woman meeting, falling in love and sharing a first kiss. One final, happy memory for her to take with her on her last long trip. Told with both laughter and tears, A Long Trip is a journey of lasting love and interdependence. Audiences everywhere have taken A Long Trip to heart for its mixture of joy, sadness and the wonder of life itself.
Needed:
1 Male- 60 years+
1 Female- 60 years+
1 Male – 20 -35
1 Female – 20 -35
Please prepare two contrasting one minute monologue and be prepared to do a cold reading. Audition forms can be picked up at the KSJD offices on the corner of Market and Main.
~~~~~~~~~~~~~~~~~~~~~~~~~~~~~~~~~~~~~~
The Zoo Story
By Edward Albee
This one-act play concerns two characters, Peter and Jerry, who meet on a park bench in New York City's Central Park. Peter is a wealthy publishing executive with a wife, two daughters, two cats, and two parakeets. Jerry is an isolated and disheartened man, desperate to have a meaningful conversation with another human being. He intrudes on Peter's peaceful state by interrogating him and forcing him to listen to stories about his life and the reason behind his visit to the zoo. The action is linear, unfolding in front of the audience in "real time". The elements of ironic humor and unrelenting dramatic suspense are brought to a climax when Jerry brings his victim down to his own savage level.
Eventually, Peter has had enough of his strange companion and tries to leave. Jerry begins pushing Peter off the bench and challenges him to fight for his territory. Unexpectedly, Jerry pulls a knife on Peter, and then drops it as initiative for Peter to grab. When Peter holds the knife defensively, Jerry charges him and impales himself on the knife. Bleeding on the park bench, Jerry finishes his zoo story by bringing it into the immediate present: "Could I have planned all this. No… no, I couldn't have. But I think I did." Horrified, Peter runs away from Jerry, whose dying words, "Oh…my…God", are a combination of scornful mimicry and supplication.
This play has already been cast.