Amazing Grace ~ Thursday September 5, 7pm


September 5, 2019




7:00 pm - 8:30 pm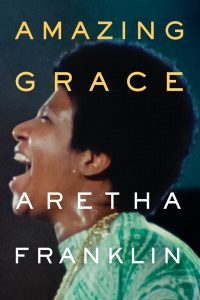 Thursday September 5
Starts at 7pm
Doors open at 6:30pm
Free ($5 donation requested)
~~~~~~~~~~~~~~~~~~~~~~~~~~~~~~~~~~~~~~~~~~~~~~
It's the closest thing to witnessing a miracle — just some cameras, a crowd and a voice touched by God. Over two days in January of 1972, Aretha Franklin got up to sing out her gospel at the New Temple Missionary Baptist Church in Watts, backed by the Southern California Community Choir. A film crew was there to catch the Queen of Soul blow the roof off the place. Not to get closer to the Lord — surely He was already listening — but to testify to his glory with the black church music that helped form her and fired her faith. The live recording of the concert became Franklin's biggest bestseller.
So why in the name of all that's holy did it take so long to get the film of that concert into theaters? It's a long story, mostly involving daunting technical problems. Director Sydney Pollack, more than a decade before he'd win the Oscar for Out of Africa, failed to properly synchronize image and sound, rendering the film unreleasable. And then, after another four decades, another miracle happened. Digital experts stepped in under the guidance of producer Alan Elliott, and worked out the kinks. So here's Franklin — decked out in a caftan, pounding her piano and making a joyful noise to the heavens with image and sound in perfect harmony. It's an unforgettable experience watching her up there, shaking the rafters with "What a Friend We Have in Jesus" and Marvin Gaye's "Wholy Holy" and finding the ecstatic beauty and forgiveness in the title song. Word has it that good things are worth waiting for. This shining light of a film proves it.
Address:
8 E. Main St.
,
Cortez
,
Colorado
,
81321
,
United States
Description:

Located in the historic Basin Industrial Bank building adjacent to the KSJD radio studios in downtown Cortez, Colorado.